Over the last decade, GR Fresh has significantly increased its presence in the international marketplace with the successful distribution of its produce in the United States via company-owned warehouses in McAllen, Texas, San Antonio, Texas, Los Angeles, California, and Nogales, Arizona.
Harvesting and Packing
Our growing processes rely on the use of the latest in innovative technologies to ensure both high yields and profitability without harming the environment.
Characterized by our high standards of efficiency using precooling systems allows us to better preserve shelf life and freshness.
Opportunities for custom retail packaging and value added packs available per request.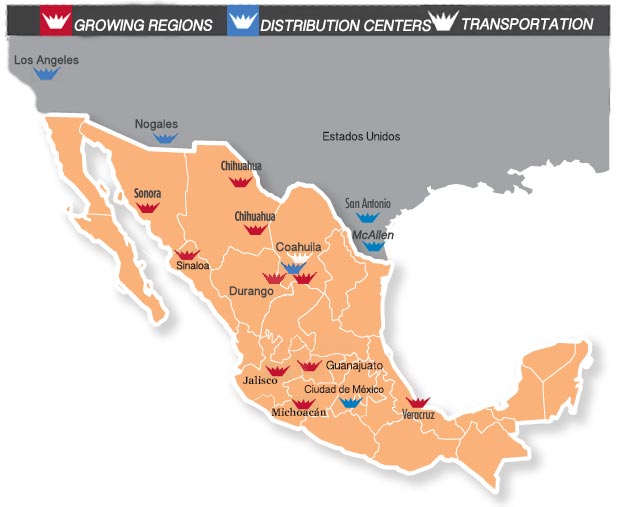 Our Registered Trademarks