Where Our Produce is Grown
We operate over 8,000 acres each year. Our ranches are located in the Mexican states of:
Chihuahua
Sinaloa
Sonora
Coahuila
Durango
Guanajuato
Jalisco
Michoacán
Veracruz
The diversity of our geographical coverage allows us to ensure the continuous production and supply of our products all year long.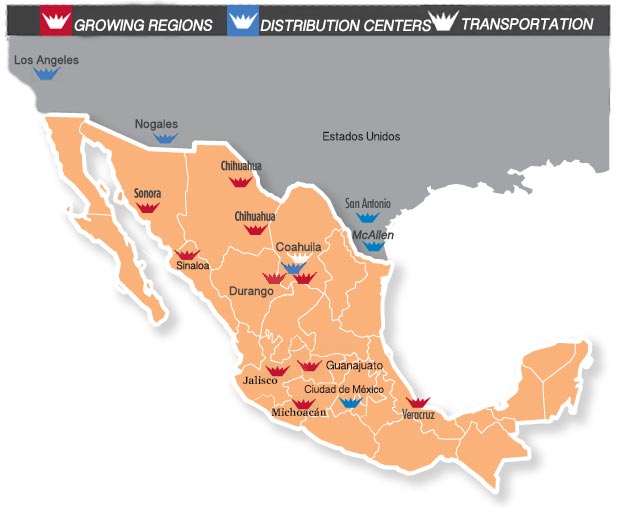 Research and Development
GR Fresh's investigative research and development conducted in our biotech laboratories has distinguished us across Mexico thanks to the quality of the production and reproduction of our potato seed.